Why Should You Choose Meals Direct?
We are a hot meal, frozen meal, and generic fresh meal provider that services thousands of waiver-approved clients throughout Pennsylvania, covering dozens of counties including but not limited to: Philadelphia, Wayne, Chester, Delaware, Bucks, Lehigh, Berks, Northampton, Lancaster, Lebanon, Columbia, Carbon, Schuylkill, York, Luzerne, Dauphin, Cumberland, Wyoming, Perry, Lackawanna, Pike, Adams, Mifflin, Montour, Juniata, Northumberland, Snyder, Montgomery, Monroe, Union, Susquehanna, Sullivan, Fulton, Lycoming, Huntingdon, Centre, Bedford, Blair, Tioga, Potter, Allegheny, Clearfield, Cambria, Somerset, Cameron, Westmoreland, Indiana, Fayette, Elk, Armstrong, Clarion, Jefferson, Lawrence, Forest, Clinton, Warren, Bradford, Butler, Beaver, Mercer, Franklin, Greene, Washington, Venango, Crawford, McKean, and Erie.
Our hot meals are made fresh every day in several, locally-owned and operated kitchens, which have specific designations to each type of cuisine we offer. These hot meals are typically delivered up to three (3) times a week!
Meals Direct also offers generic fresh meals that are usually not represented within our hot meal options. They consist of various products that provide other nutritional benefits, as well meeting any allergy or dietary restriction needs. Specialty items are delivered once a week.
And if you are worried about delivery fees: it's FREE!
So how do you obtain this FREE service?

Applicants need to be waiver-approved and covered under specific insurances through Medicaid – it's as simple as that.
"
Waiver-approved
" refers to several programs that grants an individual's ability to receive a variety of assistance through the state of Pennsylvania's, 
Office of Long-Term Living
.
Insurances that currently cover our services are as follows: Keystone First Community Health Choices, PA Health & Wellness, UPMC, and AmeriHealth Caritas.
If the applicant fits the above criteria, Meals Direct works with the applicant's Service Coordinator to obtain authorization to provide our services!
Once the authorization is received, Meals Direct begins scheduling you immediately, which could allow you to see your first delivery within days.
Excellent Customer Service
Why Should You Choose Meals Direct?
Here at MealsDirect LLC., we are determined to provide hot meals that embody the same, home-grown craftsmanship that you'd typically find in your grandma's kitchen. Our commitment to this goal, in unison with our unwavering care for our clients, helps ensure our status as the top hot meal delivery provider in and around the Philadelphia area.
Through a detailed screening process, we make sure that we set you up with the best meal plan possible, consisting of your favorites and foods that meet any allergy-enforced or dietary requirements.
Simply put, if you choose Meals Direct LLC., you can plan to receive culturally-rich, delicious meals that are reviewed  by licensed nutritionists and guaranteed to satisfy.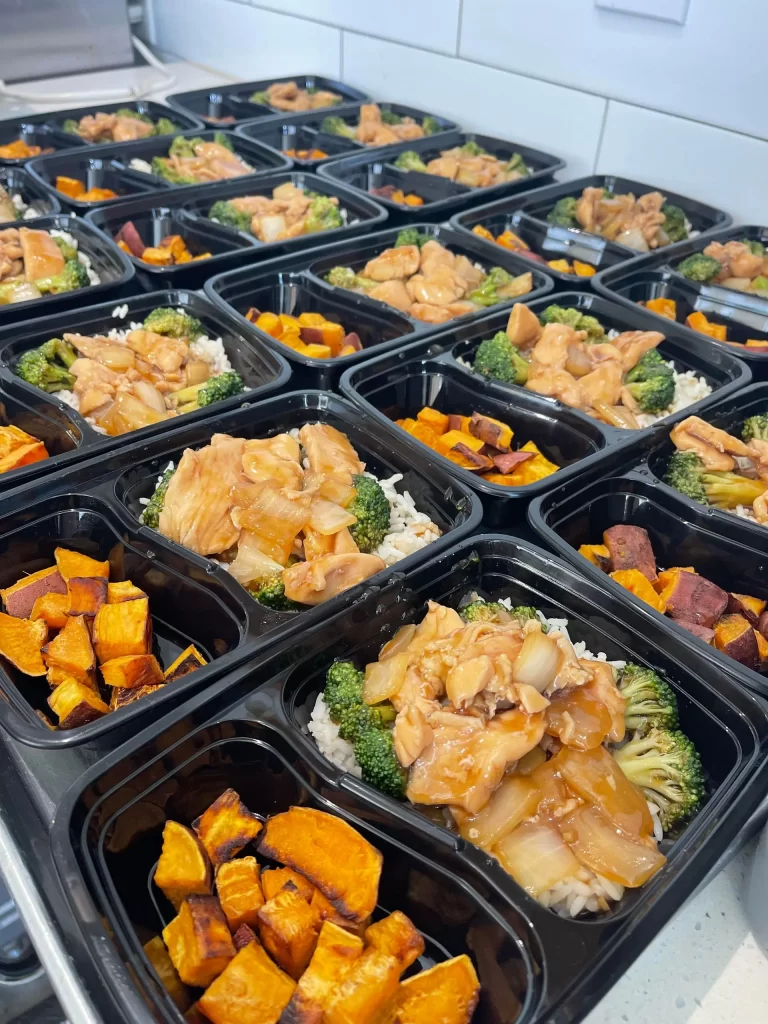 We service many clients that come from different backgrounds and ethnicities; as such, we offer several, different meal plan options to reflect that fact, like: American meals, Vietnamese meals, Chinese meals, Spanish Meals, and more!
Our generic fresh meals typically obtain products from every food group, so you can be sure to see a bunch of greens, lots of proteins, and healthy foods that are loaded with nutrients.