Hot Meals & Generic Fresh Meals
Get an idea of what type of food you could expect with your nutritionist approved, weekly delivery!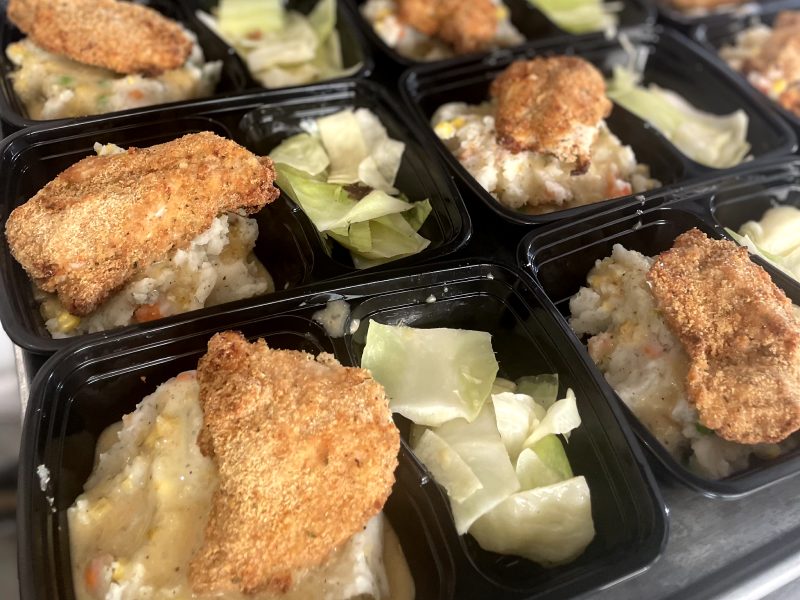 We have numerous kitchens in the Philadelphia area that have mastered the creation of several American cuisines, so you can be sure that you will enjoy a variety of meals, consisting of foods like: Honey mustard chicken, Shepard's Pie, beef stew, barbecue chicken, meatballs, chicken parmesan, oven roasted or mashed potatoes, loaded garden salads, various pasta options, turkey or fish tacos, hamburgers, chicken shrimp jabaliya, chicken curry stew, jerk chicken, shrimp & grits, chicken and mushroom stew, and so much more!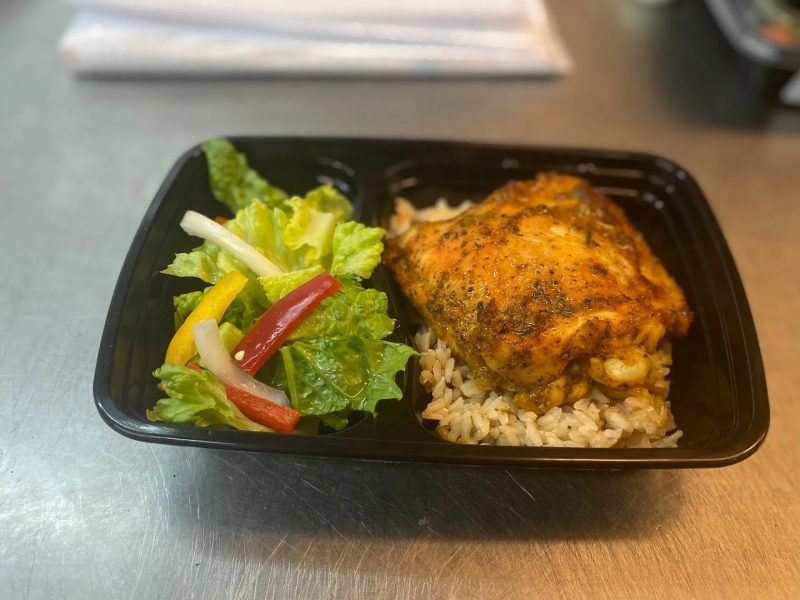 When you think of Soul Food, what usually comes to mind are homecooked meals that always fill your stomach and never fail to satisfy. Now, you don't have to just think about these foods, you get to enjoy them with Meals Direct! Our highly-requested and customer approved Soul Food options include: BBQ pulled chicken with rosemary & garlic mashed potatoes and limabeans; fried fish & grits or pepper steak with steamed white rice and sauteed peppers & onions; spaghetti with ground turkey or freshly rolled turkey & spinach burger on a Hawaiian roll; stewed chicken with yellow rice & dark red kidney beans; beef meatballs with garlic & herb mashed potatoes; jerk chicken with rice & beans; smoked turkey with mixed vegetables & string beans; turkey goulash; buffalo chicken with fresh celery; oven baked fish with steamed rice & broccoli; BBQ jerk chicken with vegetables & baked beans: oven baked chicken with brown rice & butter beans; sauteed steak with yellow rice & steamed cabbage; sweet chilli with chicken bites & corn on the cob; turkey wings with steamed herbal rice & great northern beans; and much more!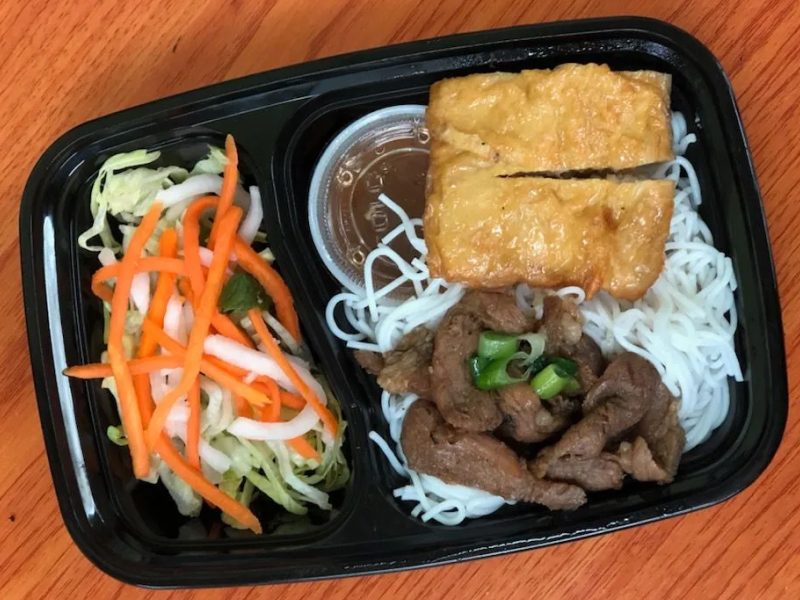 Our Vietnamese hot meals have been a staple for Meals Direct since our company's conception, and as such, has become one of our clients' most requested meal selections. These meals could possibly consist of: Pork chops over rice, Pho, vermicelli with grilled pork, Banh Mi, spicy beef noodle soup, rice noodle soup, rice rolls, stir-fried egg noodles, stir-fried rice noodles, stir-fried vermicelli, Vietnamese braised pork belly with eggs, and many more culturally-rich options!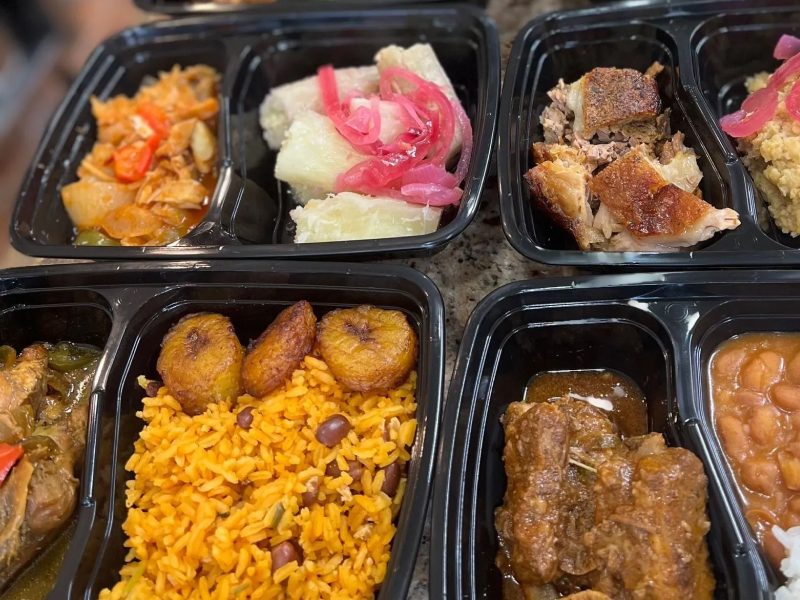 There is a HUGE difference in ordering Spanish food and actually receiving it; but with Meals Direct, you can rest assured that our traditionally-influenced Spanish meals will never fall short of your expectations. Experience the spices, aromas, and tasty cuisines that we have to offer, like: roast pork with green bananas, rice and beans; mangu with yuca and vegetables; baked or stewed chicken; cod, tilapia, or salmon; eggplant; fajitas; stewed pork with salad; baked ribs with salami; and more!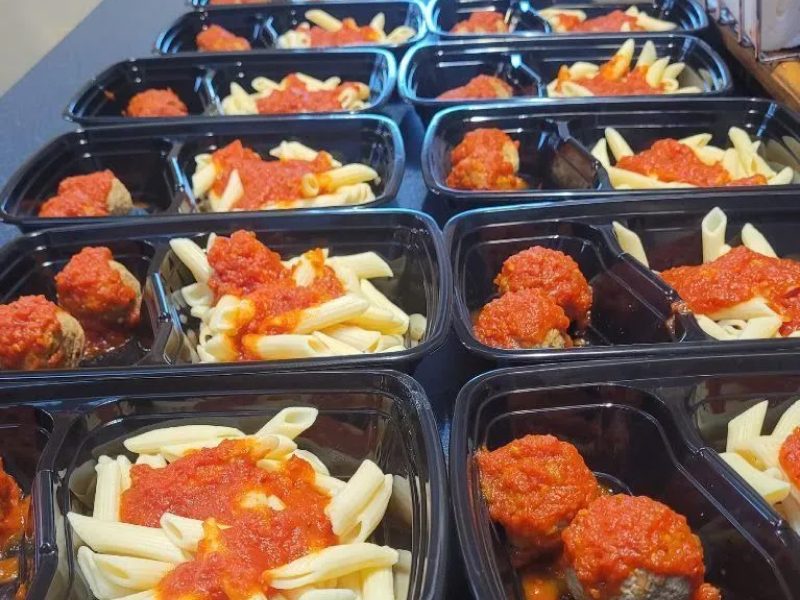 Our Italian hot meal kitchen is one of our newest, and is certainly here to stay. Already gaining a lot of popularity amongst our clientele, our Italian options have been vast and delicious; whether you call it "gravy" or "sauce", we GUARANTEE you're going to love it! Some meals you can be on the lookout for, include: penne pasta with meatballs and sauce; chicken parmigiana with string beans or pasta primavera; three-cheese lasagna; sausage and peppers with rice; chicken alfredo with garlic broccolini or meatloaf mozzarella marinara; baked ham with mixed veggies; BBQ chicken with rice pilaf or baked ziti ricotta; roast pork with gravy and mashed potatoes; turkey, stuffing, and gravy with sweet potatoes; steamship pot roast with mixed veggies or baked cheddar chicken; and other popular Italian dishes!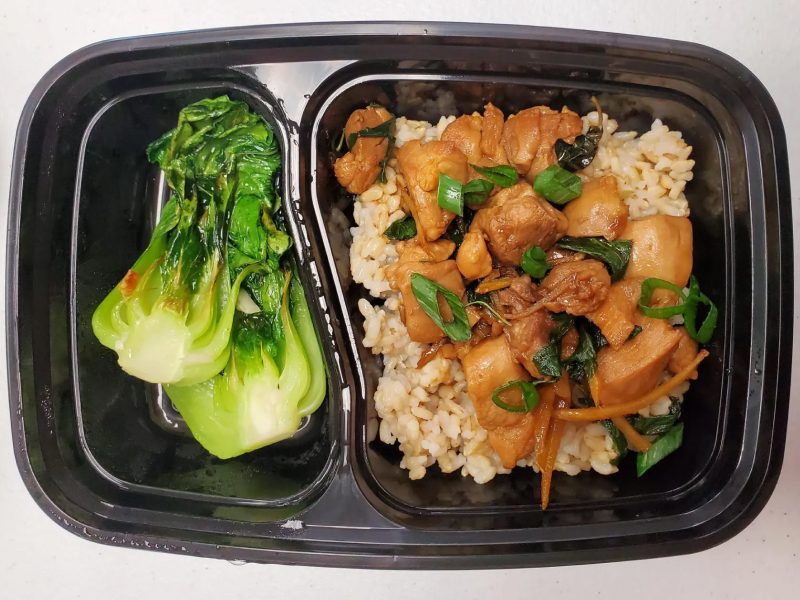 Did someone say "take-out"? While Meals Direct does offer a lot of well-known Chinese foods that have become more popular in America, we also offer a variety of more traditional Chinese dishes, too! You can expect foods like: cooked and boiled chicken, thit nuong cuon, banh hoi, a variety of soups like pho tai and pho tai nam, rice platters, fried noodles, banh mi hoagies, and more!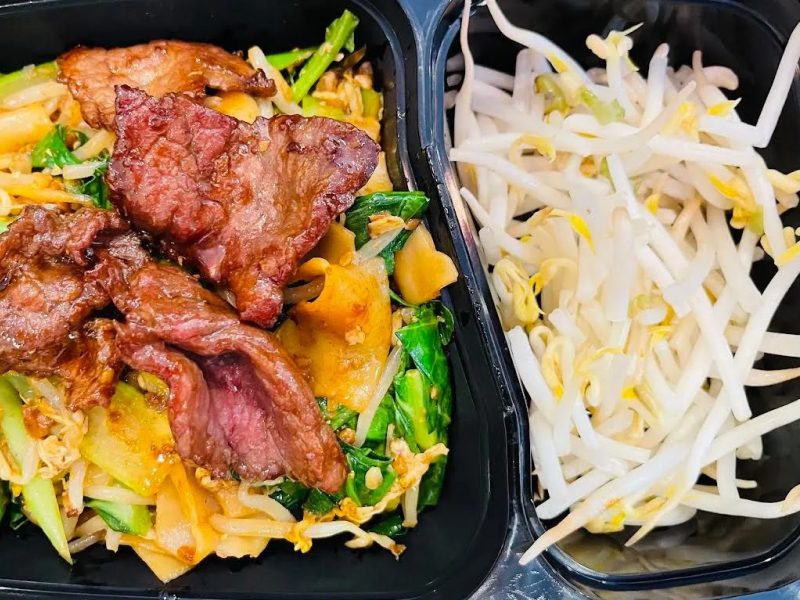 Cambodian (Khmer) Hot Meals
Eastern European Hot Meals
All Meals Are Prepared With No Salt
Option 1: Chicken Selection
Chicken Parmesan with Penne Marinara
Chicken Marsala over Mashed Potatoes with Italian Style Green Beans
Chicken in White Wine over Rice with Broccoli
BBQ Chicken over Baked Beans with Corn
Chicken in Chicken Gravy over Brown Rice with Peas & Carrots
Meatloaf over mashed potatoes with Mixed Vegetables
Cheddar topped beef patty over Garlic Mashed Potatoes with Corn
Roast Beef in Gravy over Mashed Potatoes with Green Beans
Cheeseburger with Baked Beans
Penne with Meat sauce with Dinner Roll
Penne Ala Rosa with Chicken
Penne Marinara with Dinner Roll
Egg Noodles in Creamy Mushroom Sauce with Beef & Dinner Roll
Pasta With Meat


Penne Marinara
Pasta Primavera in Cream Sauce
Baked Stuffed Shells
Teriyaki Pasta Stir Fry
Smoked Hickory Tofu Teriyaki over Penne
Penne in Olive Oil Tossed with Garlic & Fresh Vegetables
Penne Marinara
Assorted Roasted Vegetables with Rice
Penne with Vegetable Meat Balls
Plant Based Hamburger with Rice & Green Beans
Plant Based Hot Dog with Black Beans
Plant Based Sausage over Pasta with Peas & Carrot & Roll
Assorted Vegan Soups
Pasta Primavera with Fruit Salad
Baked Chicken with Parsley Potatoes and Green Beans
Beef Palty Gluten Free Gravy & Mixed Vegetables
Baked Ham with Pineapple & Corn
Baked Salmon over Brown Rice with Carrots
Tilapia over White Rice with Mixed Vegetables
Flounder over Yellow Rice with Peas
Whiting over Mashed Potatoes with Corn
Seafood Gumbo over White Rice with Black Beans
Shrimp over White Rice with Mixed Vegetables
Roast pork in Gravy over Mashed Potatoes with Apple Sauce
BBQ Pork with Baked Beans & Corn
Penne Italian Sausage Marinara & Roll
Sauteed Sausage peppers & Onions with Roll